---
---
The "Cardfight!! Vanguard G NEXT" animation is moving on to the Second Stage of the Under 20 Championship!!
Featuring many trump cards used by the protagonist team and rival team characters from the animation! Also featuring many cards that can directly strengthen the Evil Eye Sovereign Trial Deck.

This release comes in the new booster pack specification introduced previously with Demonic Advent Booster Packs!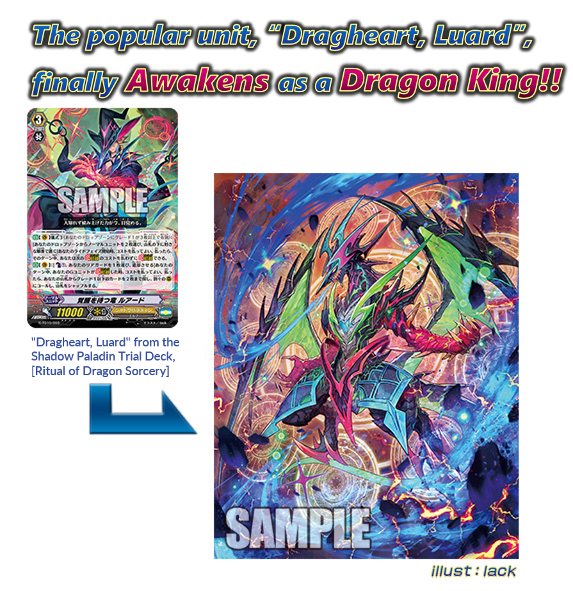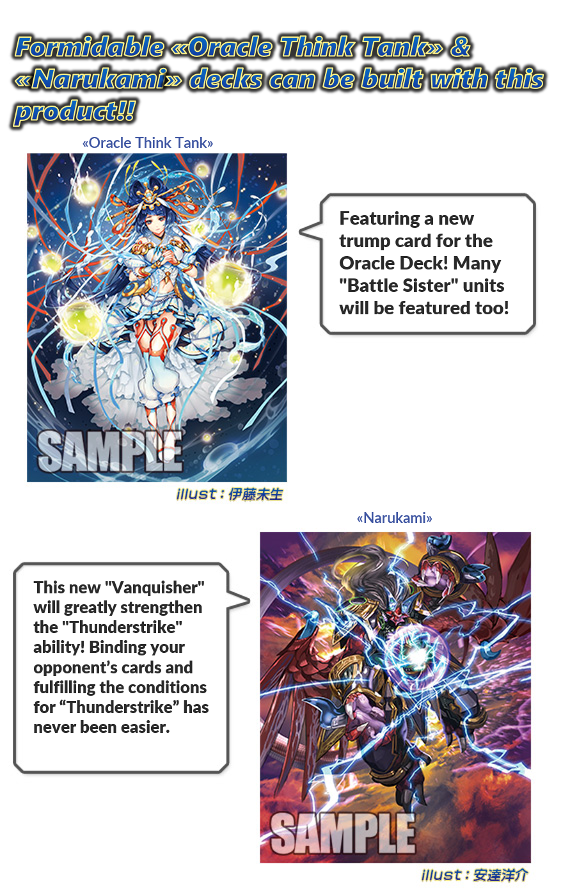 2 Special Reissues
"Steam Tamer, Arka"(same illustration)
"Dragonic Vanquisher"(new illustration)
5 Normal Reissues
"Cherishing Knight, Branwen"
"Stealth Dragon, Dreadmaster"
"Mighty Bolt Dragoon"
"Demonic Dragon Berserker, Chatura"
"Protector Lotus Maiden of Yggdrasil"
---